Verde Valley Wine Region
Northern Arizona
Winemakers here know the area might never rival Napa Valley, but they intend to establish it as a destination for wine lovers.
Located in beautiful Northern Arizona, the Verde Valley Wine Trail invites wine enthusiasts to experience a destination rich in history, beauty, and the production of exquisite Arizona wines. There are four Arizona wineries and six tasting rooms on the Verde Valley Wine Trail that offer a variety of skillfully crafted wines to satisfy any wine taster's pallet. Every winery has its own unique personality and distinct wines for wine lovers to discover at each stop along the Wine Trail. Visit the great wineries and tasting rooms nestled in the red rock countryside and lush canyons surrounding Cottonwood, Jerome, Sedona, Clarkdale, and Cornville. The towns of Cottonwood, Clarkdale, Cornville, Page Springs, Jerome, and Sedona all have stops along the Wine Trail.
Arizona's high desert grassland, hot daytime temperatures and cooler nights make for "happy" grapes. The climate and soils in the wine growing regions of Arizona are similar to regions around the world like southeastern Australia, Spain, and southern France. The Arizona Wine Growers Association (AWGA) also views the Arizona wine growing region as similar to the area located in Paso Robles, California.
The volcanic past of the Verde Valley and the drainage of the Verde River has created a mineralized, slightly alkaline soil just challenging enough to produce distinctive flavors in grapes. The 35-mile long, 714 square mile region produces over 100 varietals, including Cab Franc, Syrah, Zinfandel, Malvasia and a relatively unknown grape, Cab Pfeffer. Most vineyards are found in the Page Springs area about 100 miles north of Phoenix, but grapes also grow in Cottonwood, Jerome and Camp Verde. Towns in the Verde Valley have added tasting rooms to a growing list of attractions that includes popular state parks, antique shops, and more. The emerging wine scene, even though wine has been made in parts of Arizona since the 17th century, vintners have, over the last decade, rediscovered the fertile, river-fed Verde Valley around Sedona, resulting in the arrival of several vineyards and wineries within a short drive from town.
EXPLORE THE REGION
Cottonwood
Indulge in award winning wines of the region at the vineyards and tasting rooms in Cottonwood's beautiful countryside. Shop for treasures at a one of a kind boutiques to find that perfect gift for you or someone in your life. Cottonwood's historic Main Street, Old Town Cottonwood is nestled in about a five-block stretch where you will find some of the areas finest restaurants, multiple wine tasting rooms and an array of interesting shops, galleries and antique stores.
Enjoy an evening of entertainment, games and a mouth-watering chuck wagon style dinner of barbeque favorites at Blazin' M Ranch. After dinner you will be treated to musical entertainment from the Blazin M Cowboys. For one hour these talented musicians share their musical skills mixed with cowboy poetry and an abundance of storytelling and comedy. Once the show is over, you don't have to leave just yet! Meet one of the Blazin' M Cowboys for a photo and a signed CD or sneak a peek at the resident Ghost Rider.
Page Springs
Nestled in a high desert valley between Sedona's legendary Red Rock beauty and the bustling town of Cottonwood where you to get a taste of the different wines and wine making styles of the wines made along the Verde Valley Wine Trail. Home to many of Arizona's best vineyards and tasting rooms you will discover Pillsbury Wine Company, owned and operated by Sam Pillsbury, a former Hollywood director and producer and Arizona Stronghold operated exclusively by Eric Glomski and Family just to name a couple.
Spend an afternoon in the Arizona desert sipping wine, listening to stories about Arizona wine, Pillsbury's quest to make wine, or the history of Maynard Keenan and Eric Glomski's collaboration to make Arizona Stronghold while enjoying the magnificient views of the Valley.
Jerome
Once a thriving mining town that dates back to the late 1800's is now a thriving artists' community. Full of history and ghost stories this charming town is a great getaway for food lovers, history buffs and anyone who loves to hear a good ghost story. Perched on the side of Cleopatra Hill in the Mingus Mountains, this mile high town is the perfect place to enjoy sweeping views of the entire Verde Valley.
Find some of the best food in Verde Valley housed in Jerome's historic renovated buildings and wonder through dozens of quaint shops and specialty stores that line the crooked streets of this small town. Jerome may be small however, it is a happening town with great restaurants, interesting and unique galleries, unusual architecture, historic buildings, a "sliding" jail, a haunted hotel, an interesting mining museum, two cool bars in which to meet the real locals and several wine tasting rooms.
Stay Among The Vines
Stay at The Tavern Hotel, an euro style boutique hotel with 41 exquisite guestrooms and 2 luxury penthouses in Old Town Cottonwood's dining, shopping and entertainment district in the heart of the Verde Valley and enjoy any of the 6 wine and spirit tasting rooms just steps away from the hotel.
Experience a stay at Enchantment Resort, a unique southwest resort in Sedona and sip a prickly pear margarita while enjoying fresh ingredients, imaginative menus, award-winning wines and views that take your breath away.
Stay in the 1917 residence of the former town surgeon, now a quaint bed and breakfast, and is rumoured to be haunted by a plethora of ghosts. The Surgeon's House was the scene of many extravagant parties held by the owner and his wife, and to this day guests staying at the inn have reported hearing phantom music, while others have seen a ghostly couple dancing. Other apparitions seen here include a friendly woman in a blue dress and a man carrying a leather doctor's bag.
Experience The Region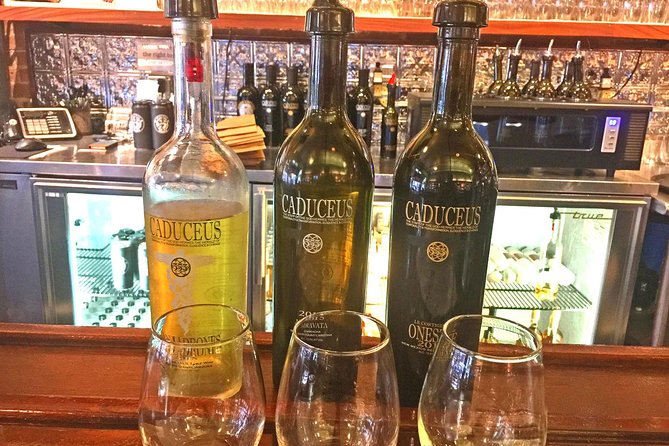 The list of wineries and tasting rooms in the Verde Valley is a quickly evolving list ...
We invite you to enjoy fabulous Arizona wines, tasty food, music, and vendors galore while enjoying the breathtaking panoramic views of the majestic red rocks.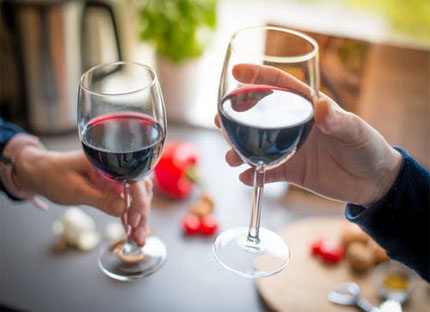 Wine Tasting, in the vineyards. Spend a day or two sipping wine in the heart of Arizona wine country ...
BECOME A
Taste Travel Insider
If you feel like there is not enough fun in you're life
but you're ready for some than...we have the answer!
Learn More